Saturday, September 30, 2023
The threat of a federal government shutdown ended late Saturday, hours before a midnight deadline, as Congress approved a temporary funding bill to keep agencies open and sent the measure to President Joe Biden to sign.
The rushed package drops aid to Ukraine, a White House priority opposed by a growing number of GOP lawmakers, but increases federal disaster assistance by $16 billion, meeting Biden's full request. The bill funds government until Nov. 17.
Friday, September 29, 2023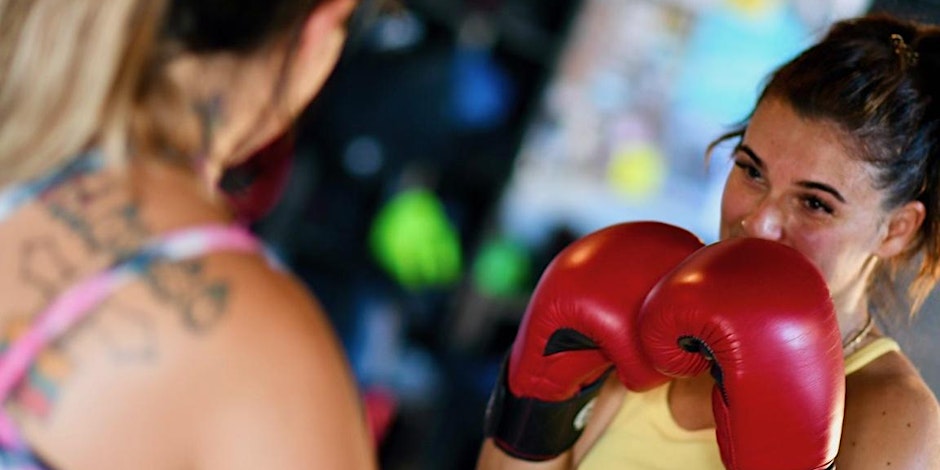 Women's Self Defense Seminar
Saturday, September 30 · 2:30 - 5pm
Admission is FREE
Join us for an empowering and informative Women's Self-Defense Seminar! Learn essential self-defense techniques and strategies specifically designed for women in a supportive and friendly environment. Our experienced instructors will teach you practical skills to enhance your personal safety and boost your confidence. We will provide all the necessary gear for you to have a fun and productive experience.
Posted by

Julio Rodriguez
at 11:43:00 PM
No comments:

Dirty Rice and Stewed Tomatoes and Okra
Posted by

Julio Rodriguez
at 11:26:00 PM
No comments:

Posted by

Julio Rodriguez
at 11:25:00 PM
No comments:

FIGHT 4 PEACE
Mental Health Awareness Campaign
Saturday, September 30 · 12 - 6pm
Admission is FREE
Enjoy a day of live music, local vendors, giveaways and more. All proceeds will go to local non-profits supporting individuals, family members, and loved ones impacted by mental illness (e.g., NAMI Hillsborough, Aaron's House, and Project LINK) and the Fight 4 Peace campaign for additional mental health awareness events in 25 major cities across the United States, including the production of the mental-health-based film, FIGHT.
HARVEST FEST
Meacham Urban Farm
Sunday, October 1, Noon - 6PM
$20/admission online HERE,
$25 at the gate
Kids 12 & under FREE.
Bring your own lawn chair and BYOB.
Gates open at noon.

1:30PM: Guided farm tour

2PM: Educational talk: The Creation of Meachum

3:30: Guided farm tour

4PM: Educational talk: How We Farm at Meachum

5:30PM: Guided farm tour

6PM: 50/50 Raffle winner announced

Petting Zoo (Noon-4PM)
PARKING: The parking lot on the farm will be closed for this event. Please find street parking on the perimeter streets of the farm or use the parking garages adjacent from the farm in both of the Tempo and Ella buildings, bottom floor only. (plenty of spots available, ~5 min walk).
The purpose of prison, beyond punishment and public protection, is to rehabilitate offenders so they become productive members of society.
Part of that process involves education. But in Florida, there's something of a hitch. Prisoners who spend a year or more behind bars lose their residency status and are ineligible for in-state tuition.
Broward County Sen. Rosalind Osgood wants to change that through a bill she's re-filed for consideration next year.
Model/Photographer Cassie
Posted by

Julio Rodriguez
at 8:34:00 PM
No comments:

A group of transgender and nonbinary people on Friday filed a federal lawsuit challenging a new Florida law requiring people to use public restrooms that align with their sex assigned at birth, asking a judge to block enforcement before an upcoming march in Orlando.
The lawsuit, filed in the federal Middle District of Florida, alleged that the restroom restrictions are discriminatory and violate free-speech rights.
Some services from the Department of Veterans Affairs (VA) will stop if the government shuts down this weekend, but officials said most patients should not notice a difference.....MORE
U.S. Sen. Dianne Feinstein of California, a centrist Democrat who was elected to the Senate in 1992 in the "Year of the Woman" and broke gender barriers throughout her long career in local and national politics, has died. She was 90.....MORE
Childcare centers across the country are no longer receiving government checks from the American Rescue Plan Act. It's money that has been helping keep doors open since the pandemic.
Last year, state legislature and the Division of Early Learning made the decision to retain some of our American Rescue Plan Act dollars.
With little time left to prevent a government shutdown, the House is in a familiar position: effectively paralyzed as conservatives feud with Speaker Kevin McCarthy over matters large and small.
McCarthy has pushed the Republican conference to embrace a short-term funding plan that would include a sweeping Republican proposal for the southern border. But a small group of hard-line conservatives has defied the Speaker in a quest to get rid of stopgap funding plans, known as continuing resolutions, even if opposing them means forcing a government shutdown.
Complaints about student debt relief scams are increasing as the date approaches for borrowers to restart payment on their student loans after more than a three-year pause.....MORE
Wednesday, September 27, 2023
Posted by

Julio Rodriguez
at 11:06:00 PM
No comments: