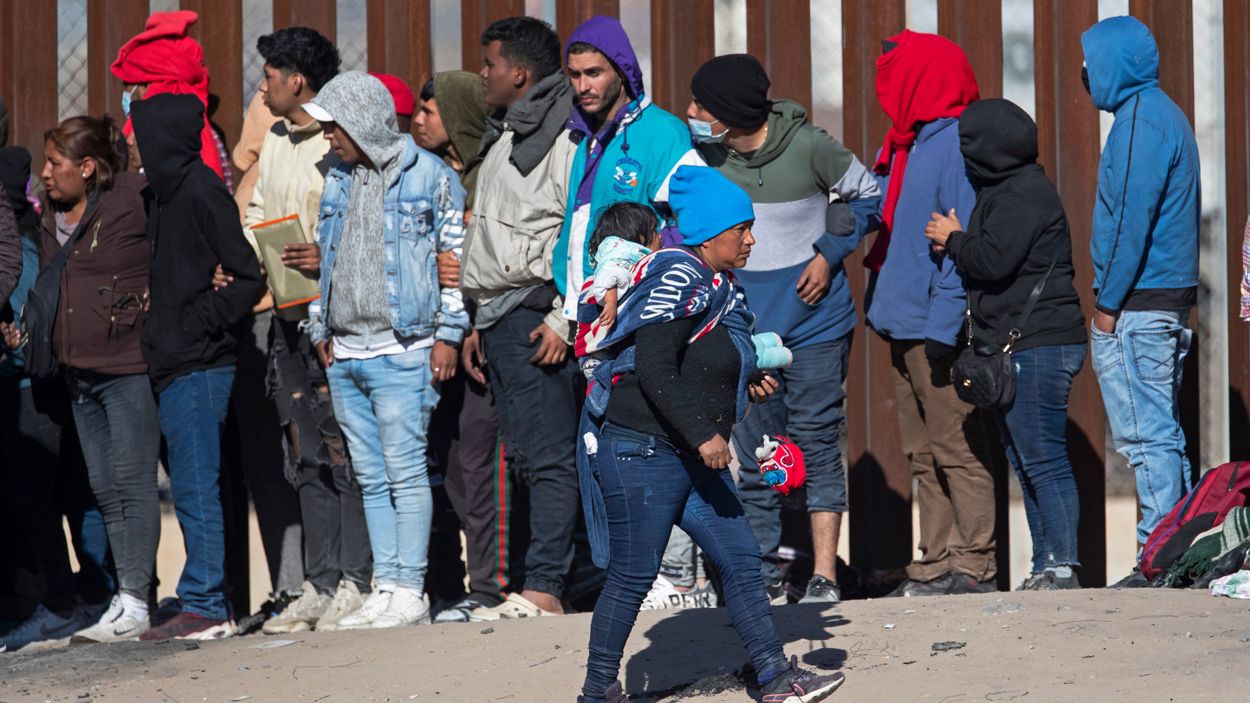 A migrant woman carries a child on her back while looking at the line of fellow migrants attempting to enter into El Paso, Texas. (AP Photo/Andres Leighton)
Led by tough-talking Republican governors weighing presidential runs, Texas and Florida are debating especially strict legislation on border security as the GOP tests federal authority over immigration.
Florida Gov. Ron DeSantis, considered Donald Trump's strongest possible GOP competitor so far in next year's presidential primary, has proposed making human smuggling in the state a felony punishable by up to five years in prison. Hospitals would be required to collect data on patients' immigration status and people in the U.S. illegally would be denied state government ID cards.